The National Museam of Science & Industry
Thaseday ,pepole rennovate exhibition of museum in London. Than,the number of educational exhibitions has been increasing. Recently,unpopular exhibition space in underground of the National Museum of Science & Industry is under review. EUREKA! that first children's museuam in Britain help their renewal. Their taget is 1-3age and 4-6age. It's interest that they try to teach science is fun to so young childrens.So,their exhibition is very different from before. We feel like wander around 3D illustration or be lost in the pop animation. Here is various devices to touch and see about structure and material of everyday life 's tool .There is space of playing with water and playing with sound use all the body and toy of see material ,soft cushion inside 1-3age space. Then, every age's children can have good time now.
The National Museum of Science & Industry Science Museum, Exhibition Road, London SW7 2DD tel.071-938-811 Open / Monday-Saturday 10:00a.m.-18:00p.m. Sunday 11:00a.m.-18:00p.m. Close/ Open throughout the year.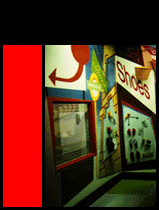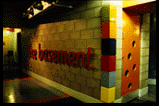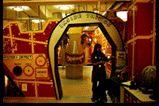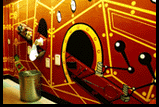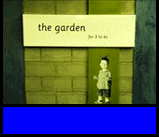 FUN FUN MUSEUM
We are very pleased to see museums we can discover new things.It doesn't matter if it is inside or outside of your country. We focus on and show museums abroad which you don't get too much chance to visit, and also new or unique ones in Japan.
translated by Nobuko Foss